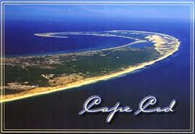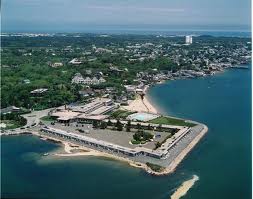 Enhance, Expand, and Learn.

Teen Court – Peer Court/Jury – Youth Court
The Provincetown Inn Waterfront Resort
Ptown Oceanfront Resort Photo to the Right

 Cape Cod, Massachusetts, USA
June 17-19, 2014
Tuesday to Thursday
Registration Information

Register EARLY as Global Youth Justice Training Institutes DO Fill to Capacity. Registration Approval Required Prior to Making Travel Reservations. Registration & Room Type, 1st Come, 1st Served.
*
LOCATION
The Provincetown Inn
Waterfront Resort and Conference Center
1 Commercial Street in Famous Provincetown
Cape Cod, Massachusetts, USA
TRAINING HIGHLIGHTS
3-Days of Quality Training
Peer to Peer Professional Development
20+ Presentations by Adult Participants
Funding Resources, 10 Mini-Sessions
Social Media and Grant Writing Session
REGISTRATION and RESORT RATES
Registration Fee:  The LOW $195 Registration Fee
also includes 3+ Breakfast Buffets, 3 Lunch Buffets,
3 Snack/Coffee Breaks and "Watch the Sunset" Beach Party for Participants and their Adult/Children Guests.
Resort Rates:  Oceanfront Standard and Oceanview Rooms are ONLY $79+ tax and $99+ tax from Sunday to Thursday and Only $99+ tax and $129+ tax on Friday and Saturday before/after the Training. AND, Stay 5 or More Nights and Get $15 More Off Each Night or Combine It for Another Free Night.
ELIGIBILITY

ADULTS and TEAMS of 2-5 Adults Interested in Enhancing, Expanding and Learning about Youth Justice and Juvenile Justice Programs. Adult Youth Justice Staff, Volunteers and Adults in Professional Support Roles including those Currently and Formerly involved FT and PT w/Teen Court, Youth Court, Student Court and Peer Court/Peer Jury Diversion Programs.
MODERATORS
Kandace Brown, Teen Court Director, Indiana, USA
Isadora Asch, Peer Court Director, California, USA
Scott Peterson, Global Youth Justice, New York, USA
PLEASE NOTE
If Establishing a Youth Justice Program the
10th GYJ Training in Las Vegas, USA 12/2-4/14
is Suggested given the Establishment Focus.
Attending both the 9th and 10th Training is Best
when at the Program Establishment Phase given
the 9th Training Focus on Peer to Peer Sharing.
QUESTIONS?
e-Mail 
Scott.Peterson
@GlobalYouthJustice.org
Phone
202.468.3790 EST, USA
JOIN FREE 
 Global Youth Justice's
Top 10 Monthly e-News
Record 27,500+ Subscribers

FOLLOW
Global Youth Justice's

Twitter @JuvenileCrime
Record 22,000+ Folllowers
VISIT
Global Youth Justice Website
Record 1,500,000+ Visitors

*
'Making the Time for Juvenile Crime'